Wiosna to najlepszy moment, aby pokorzystać w dobrodziejstw natury, aby podreperować nasze ciało po zimie 🙂 Dziś prezentuję Wam kwiat czarnego bzu i tak, kwiat czarnego bzu jest biały 😛
Na co to komu? A zwłaszcza na co to wokalistom? No to proszę:
działa antywirusowo,
działa wykrztuśnie,
działa oczyszczająco,
wzmacnia odporność,
zawiera flawonoidy,
uśmierza ból,
zawiera witaminy i minerały.
A dodatkowo pięknie pachnie 🙂 Przygotowanie syropu jest banalne i nawet ja dałam radę 😀 Co potrzebujesz?
ok. 35 baldachów kwiatu czarnego bzu,
600 ml wody,
min. 1 pokrojoną cytrynę
700 g cukru.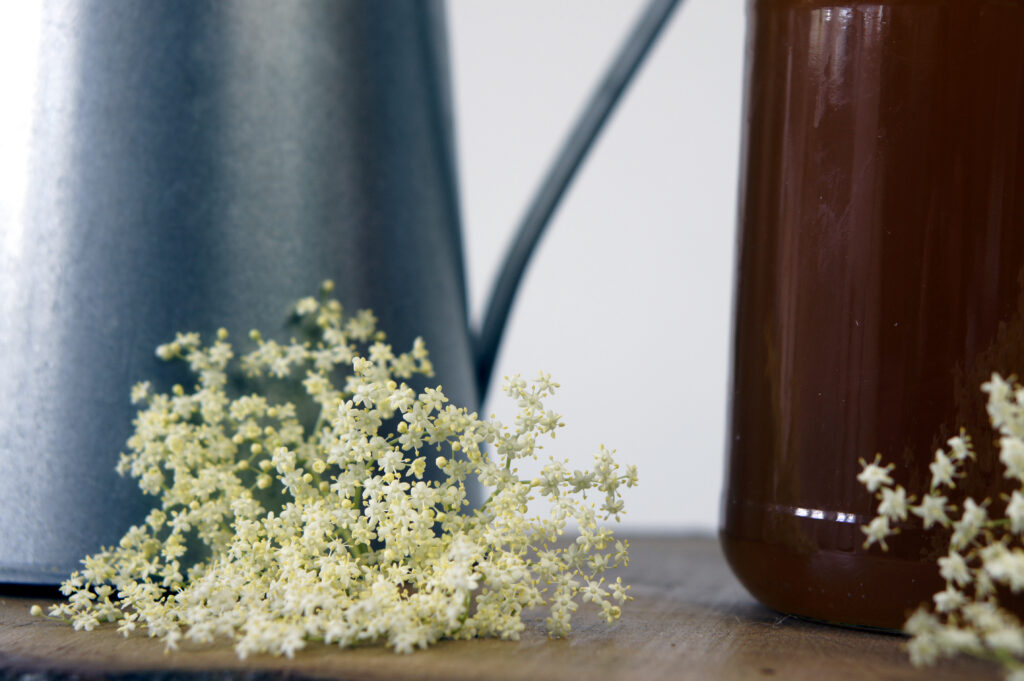 Musisz pozbyć się jak największej ilości łodyżek. Ja to robię nożyczkami. Jeśli nie używasz żadnego urządzenia wspomagającego z gotowym przepisem (np. Thermomix), zalej po prostu kwiaty z cytryną wrzątkiem i odstaw na 12 godzin. W kolejnym kroku przecedź wywar bardzo dokładnie, dodaj cukru i podgrzej do wrzenia (nie gotuj), aby rozpuścić cukier. Następnie przelej gorący syrop do buteleczek lub słoiczków i zakręć szczelnie. Po ostygnięciu przechowuj w lodówce 🙂
Smacznego!!
P.S. Jeśli masz alergię na czarny bez, pomiń ten wpis :/